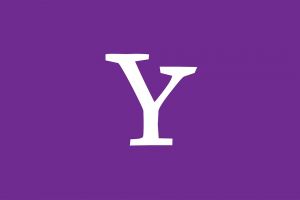 Everyone can't stop talking about the Yahoo hack and for good reason: It's the latest and largest data breach in history.
What happened?
More than one billion Yahoo email accounts were breached in 2013, which resulted in personal information like passwords, security questions and answers, dates of birth, phone numbers and more data getting stolen. Yahoo recently learned about the hack and said it was a state-sponsored attack. According to the cybersecurity firm InfoArmor however, the attack was carried out by a group of Eastern European cybercriminals called Group E and the data was (and still is) for sale on the dark web, an encrypted network that exists between privacy program servers and their clients, and sold to three parties for $300,000 each.
What can you do to stay protected?
Healthcare providers are expected to use email to communicate with patients about their medical health, but as we've seen from the Yahoo breach and many other cybersecurity attacks like the rise of ransomware, any information sent over the internet is vulnerable to a security breach. The last thing a healthcare provider wants to do is put their patients' medical information in jeopardy. So what can providers do to stay up to date with current technical expectations but also protect patient health information? For starters, they should not use public email servers like Yahoo, Gmail, MSN, Hotmail and more to transmit patient health information. Also, healthcare providers should encrypt any emails containing patient health information so even if hackers were to get a hold of the sensitive information, it would be unreadable to them.
It's equally important to take precautions when sending any health information to patients. This includes warning patients about the risks of using email to discuss their medical information, and providers themselves taking the necessary steps to protect the information shared over open networks.
Remember no industry, company or organization is invincible from a cybersecurity attack. However, there are ways to prevent one and it all starts with investing in security and practicing safe habits.